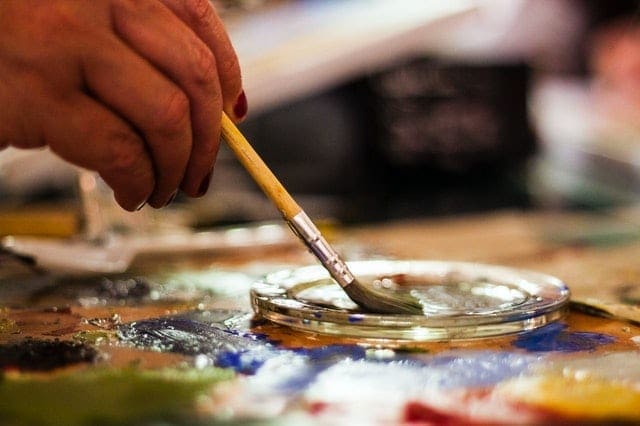 Offer Holistic Health Care With a Diversional Therapy Course
Diversional therapists provide opportunities where individuals can choose to participate in recreation and leisure activities that promote personal fulfilment and self-esteem. They also support participation, decision making and individual client choice when developing and managing these programs in a range of settings — from aged care homes to other community service sectors.
Ideal for Diversional Therapy Coordinators, Social Support Group Coordinators, Leisure and Lifestyle Coordinators and Therapy Aides, our Certificate of Diversional Therapy will optimise your skillset in what is a challenging and rewarding occupation.
In this course, you will develop your understanding of health and leisure issues in a diversional therapy setting, and learn how to plan the appropriate programs according to psychological theories and lifespan development concepts. You will also study how client-centred recreational experiences can support, challenge and enhance the physical, social, emotional and spiritual wellbeing of individuals of all abilities and ages.
Learning Outcomes
Outcomes achieved by undertaking a diversional therapy course include:
Gaining insights into community and outdoor recreation sectors
Examining planning programs, hazards and policies and procedures
Understanding professional development and career pathways
Learning how to contribute to health and leisure programming
Exploring client needs and interests and developing goals and outcomes
Studying program criteria and equipment and resources
Gaining insights into implementation, evaluation and encouraging participation
Examining program delivery, health and safety
Understanding contingency plans and how to evaluate program effectiveness
Learning how to record client information and assess client needs
Exploring individual strengths and interests and consultative approaches
Gaining an understanding of effective strategies and partnerships
Examining life stages and the capability of clients
Understanding settings, flexible timetables and program extensions
Learning how to give feedback, assess programs and give individual reviews
Exploring how to prepare programs for clients with complex needs
Studying strength-based practice and trauma-informed care
Gaining insights into empowering clients and modify equipment
Examining positive behaviour support and how to optimise involvement
Understanding therapy and client capabilities and competence
Learning how about lifespan development stages and the theories involved
Exploring dementia, muscle memory and life expectancy
Studying age, gender and cultural strategies
Gaining insights into health, wellness, illness and disability
Examining naturopathy, Ayurveda and acupuncture
Understanding psychological and psychiatric illness
Learning how to undertake a comprehensive client assessment and interpret results
Exploring how to develop timetables and develop and document activity plans
Studying how to use materials, facilities and equipment
Gaining insights into clear staff communication
Examining regular review processes and how to assess individual progress
Understanding how to evaluate programs including surveys and graphs
Learning how to provide leisure education and develop a plan
Exploring remedial and therapeutic benefits
Studying risk and client assessments
And more!
The Benefits of Leisure
Diversional therapy recognises that recreational experiences and leisure are the right of all individuals. When you study a diversional therapy course, you will begin to understand the role of practitioners in terms of their commitment to facilitating programs that encourage participation, decision-making and individual client choice. But what are some of the benefits of leisure?
Physical Benefits
A decrease in heart rate and blood pressure
An increase in lung capacity and bone mass and strength
A reduction in the incidence of diabetes
An increase in muscle strength, flexibility, coordination and balance
An improved immune system
An increase in a sense of wellbeing
Emotional Benefits
An increase in happiness and moral and life satisfaction
A rise in independence and autonomy
An increase in self-esteem and self-confidence
A perceived sense of freedom
The gaining of leadership skills
An increase in tolerance and understanding
Improved problem-solving skills
What Do Diversional Therapists Do?
Diversional therapists work with clients of all ages in a range of community, leisure and health settings, including:
Rehabilitation and hospital units
Community centres
Day and respite services
Aged care residential facilities
Disability services
Local councils
Outdoor recreation groups and camps
Ethnic-specific services
Palliative care units
Outreach programs
Mental health services
Specialist organisations
They can also assist individuals, organisations and community groups to develop and implement:
Individual programs
Group activities and programs
Holiday programs
Health promotion activities
Programs for: people living in hostels, nursing homes, residential care and retirement villages; those living with mental illness and disabilities; carers that focus on self-care and stress management; people with a terminal illness including their carers
History of Diversional Therapy
1940s
According to Diversional Recreation Therapy Australia (DRTA), diversional therapy began to take shape in Australia in the 1940s. It began with the Australian Red Cross (ARC) selecting and training students in activities under the guidance of a woman named Leila Bloore. A diversional therapy course ran from 1945 right up until 1976 through the ARC.
1950s
A greater awareness began to develop for the need to improve the quality of care provided to the increasing aged population. Part of this awareness was the inclusion of social, craft and recreation activities in their day-to-day lives. Following this, new teaching positions were created in nursing homes, hospitals, community centres and in organisations like the Royal Blind Society. It was recognised that people offering these services should have the expertise and skills to adapt and instruct clients in a variety of activities. This would ensure more participation and greater interest levels from clients.
1960s
In 1967, diversional therapy was introduced into nursing homes at the same time the NSW government was looking to transfer psychiatric patients to the community. To soften the impact, a pilot study was conducted that aimed to improve the quality of life for patients moving into these facilities. The study involved implementing programs that consisted of games, singing, craft and exercises. The study was completed in three months, however programs continued because of their proven value to both staff members and residents.
1970s
Seven students that undertook the last Handcraft Instructors Course offered by the NSW Red Cross Society formed the Diversional Therapy Association in 1976, and by 1977, there were thirty members.
1980s
From 1979 to 1984, there were around 560 association members from NSW, Queensland, Victoria, South Australia, Western Australia, New Zealand and New Guinea. In 1981, the first groups of the Association were formed.
In 1985, a two-year, full-time Associate Diploma of Applied Science (Diversional Therapy) course commenced at the Cumberland College of Health Sciences. Then during 1989, a Code of Ethics were formed, which incorporated a broad range of ideas from diversional therapists employed in a range of settings.
1990s
In 1990, the Cumberland College of Health Sciences was affiliated with the University of Sydney. The course was upgraded to a degree in 1995 — a Bachelor of Applied Science (Diversional Therapy). During the same year, Charles Sturt University also offered a Bachelor of Health Science (Leisure & Health) and an Associate Diploma of Health Science (Leisure & Health) via distance education.
In 1996, the University of Western Sydney established a Bachelor of Applied Science (Diversional Therapy), which become a Bachelor of Applied Science (Therapeutic Recreation).
Recent Years
In 2010, a national head office was established, a national conference was held, and the organisation continued to deliver workshops across Australia. DRTA now provides a forum for networking and the sharing of ideas, supports members through continuing professional development, and actively promotes diversional therapy practise and education to both members and the wider community.
There are seven DRTA membership types available for qualified Diversional Therapists and Assistants, Lifestyle Coordinators, Leisure and Health Professionals, Activity Officers or those who hold a relevant degree or are studying towards one. You can learn more about becoming a member here.
Learn how to plan and promote leisure and recreation programs for individuals of all ages and abilities with our Certificate of Diversional Therapy.
https://www.australianonlinecourses.com.au/wp-content/uploads/Certificate-of-Diversional-Therapy-2.jpg
426
640
Haley Williiams
https://www.australianonlinecourses.com.au/wp-content/uploads/AOC_logo.png
Haley Williiams
2020-11-03 12:13:59
2020-11-03 12:19:40
Offer Holistic Health Care With a Diversional Therapy Course