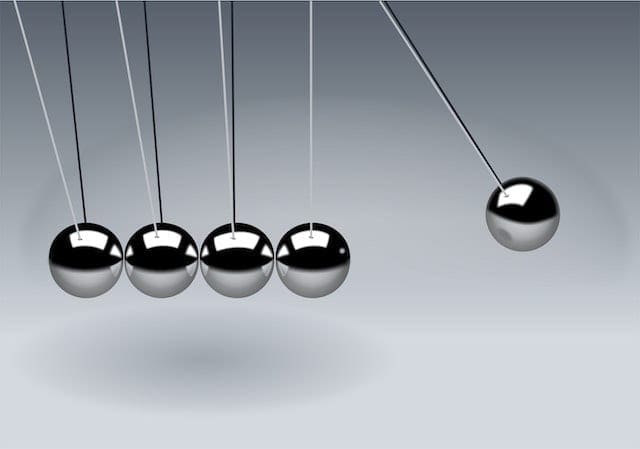 Physics forms the foundation of so much of our daily lives. The equipment, machines and tools we use every day are often designed, built and used by applying the principles of physics. Our Certificate of Physics course is ideal for those in the engineering, health science, farming, construction, transport and environmental management industries (just to name a few!)
In this course, you will be introduced to the concepts of velocity, speed, placement and acceleration, and study forces, waves, mechanics, magnetism, electricity, light, energy and optics. You will also study basic algebra, and the fundamentals of radioactivity, thermodynamics, nuclear physics, cosmology, astronomy and astrophysics.
And don't forget … "Nothing happens until something moves." ― Albert Einstein
Learning Outcomes
Outcomes achieved by undertaking an online physics course include:
Learning about basic algebra including variables, formulae and equations
Exploring graphing and geometry
Studying triangles, quadrilaterals, angles and radians
Gaining insights into logarithms and exponentials
Examining trigonometry
Understanding the scope and nature of physics
Learning how to observe, measure, model and predict
Exploring units of measurement
Studying converting between units
Understanding the precision of measurements and identifying significant digits
Learning about forces and mechanics
Exploring physics and motion
Studying displacement
Gaining insights into speed, velocity and acceleration
Understanding force and the force of gravity
Learning about work, power and energy
Studying wave terminology
Exploring the properties of transverse and longitudinal waves
Gaining insights into the relationship of frequency or period
Examining wave speed and electromagnetic radiation and waves
Understanding sound waves, the sound spectrum, the speed of sound and measuring sound
Learning about the Doppler effect and standing waves and resonance
Exploring electricity and magnetism and electromagnetism
Studying electrostatics and how to make an electroscope
Examining conductors, insulators, the electric field and electric circuits
Understanding current, power, voltage, resistance, magnets and magnetic forces
Learning about Coulomb's, Ohm's and Lenz's law
Exploring mechanical, potential and kinetic energy
Studying the conservation of total energy and mechanical energy
Gaining insights into converting kinetic energy into potential energy
Examining conservative and non-conservative forces
Understanding work and force and the conservation of mass-energy
Learning about the fundamentals of thermodynamics
Exploring temperature measurement units —Fahrenheit, Celsius and Kelvin
Studying how to convert between units
Gaining insights into heat, heat transfers and thermal equilibrium
Examining thermal expansion and thermal contraction
Understanding light and optics
Learning about refraction and the index of refraction
Exploring diffraction and the electromagnetic spectrum
Studying mirrors — flat, convex and concave
Gaining insights into lenses — converging and diverging
Examining nuclear physics and radioactivity
Understanding the structure of matter and the periodic table
Learning about radioactivity and alpha, beta and gamma radiation
Exploring nuclear medicine, food irradiation and radioactive tracers in agriculture
Studying radiocarbon, archaeological and geological dating
Discovering radiation effects and injuries including cancer and burns
Examining astronomy, cosmology and astrophysics
Understanding Hubble's law and how to calculate the age of the universe
And more!
The Nobel Prize in Physics
The Nobel Prize in Physics is awarded annually by the Royal Swedish Academy of Sciences to those who have made the most outstanding contributions in the field of physics. It is one of the five Nobel Prizes established by Alfred Nobel, and widely regarded as the most prestigious award a physics scientist can receive (by the way, an online physics course is a great place to start!)
There were three winners of 2019's Nobel Prize in Physics award — one received a 'half' award', the other two received a 'quarter award' each. James Peebles was the first winner. James is an astronomer, astrophysicist and theoretical cosmologist, and currently the Albert Einstein Professor Emeritus of Science at Princeton University in the US. His award was granted "for contributions to our understanding of the evolution of the universe and Earth's place in the cosmos".
The other half of the award was received jointly by Michel Mayor and Didier Queloz. Michel is a Swiss astrophysicist and Professor Emeritus at the University of Geneva's Department of Astronomy. Didier is a Swiss astronomer and a Professor at the University of Cambridge and the University of Geneva. They won the award for "the discovery of an exoplanet orbiting a solar-type star."
Revolutionary Physicists Across History
Need a little more motivation to undertake an online physics course? Here are twenty famous physicists whose ideas, theories and discoveries revolutionised the way we see our world.
Galileo was an Italian physicist, engineer and astronomer famous for his accomplishments in the field of bodies of motion. In the 1630s, he proved that all freely falling bodies have the same constant acceleration.
Building on Galileo's work, Isaac Newton established the Law of Universal Gravitation and the three Laws of Motion in 1687. He also maintained that the motion of objects in the heavens are subject to the same physical laws as those on Earth.
English scientist Michael Faraday is renowned for his work on electricity and magnetism. In 1831, he discovered electromagnetic induction and in 1839, proposed there was an underlying relationship between magnetism and electricity.
James Clerk Maxwell was a Scottish scientist famous for his work in mathematical physics, and in 1864, he published his theory of electromagnetism. This showed that magnetism, electricity and light are all manifestations of the same phenomenon — known today as the electromagnetic field.
In 1895, German Wilhelm Röntgen became the first physicist to detect and produce electromagnetic radiation in a wavelength. Today, we know this range as an X-ray.
Marie Curie was a Polish chemist and physicist who conducted pioneering research on radioactivity. She introduced techniques for isolation isotopes, and she and her husband discovered the radioactive elements polonium and radium.
British physicist and a Nobel Laureate in Physics, J. Thomson is credited with the discovery of the electron, which was the first subatomic particle ever discovered.
Max Planck was a German theoretical physicist who is credited with the birth of quantum mechanics. In 1900, he discovered energy quanta, which are discrete pockets of energy emitted by light. He also set the value for the Planck constant.
German theoretical physicist Albert Einstein published a paper in 1905 on special relativity, and in 1916, his general theory of relativity stated that gravity is an effect of the curving of time and space. 
Ernest Rutherford was a British physicist who was known as the 'father of nuclear physics'. In 1911, he demonstrated that the nuclei of atoms house most of their masses, and in 1920, discovered the proton.
Danish physicist Neils Bohr is best known for formulating the theory of atomic structure in 1913. This theory proposed that an atom has a nucleus with electrons orbiting around it. He also played a key role in the birth of quantum mechanics 
Born in Austria, Wolfgang Pauli is well-known for his work on quantum theory and spin theory. He also discovered the 1925 'exclusion principle', which was key to understanding the properties of nebulas and stars.
In 1926, Erwin Schrödinger devised the central equation of quantum physics, which describes wave mechanics. In 1935, also undertook one of the most famous paradox experiments in history — 'Schrödinger's Cat'. He showed that if you place a cat and a radioactive atom in a box, you would not know if the cat was dead or alive until you opened the box – therefore the cat was both 'dead and alive'.
Paul Dirac was an English theoretical physicist who predicted the existence of antimatter — particles that have an equal but opposite electric charge to their counterparts. His studies were fundamental to the early development of both quantum electrodynamics and quantum mechanics.
German theoretical physicist Werner Heisenberg is best known for his 1927 'uncertainty principle'. This places fundamental limitations on the accuracy of quantum mechanics' in experimental measurements.
Born in Italy, Enrico Fermi is famous for his work on quantum theory, particle and nuclear physics, and he was involved in the development of the first nuclear reactor as part of the Manhattan Project, undertaken between 1942 and 1946.
Also famous for his part in the Manhattan Project, Robert Oppenheimer was the wartime head of the Los Alamos Lab and is among those credited with the production of the world's first atomic bombs.
American theoretical physicist, Richard Feynman is renowned for his contributions to the theory of quantum electrodynamics. This is a blend of quantum mechanics and special relativity and is used to search for a better understanding of the universe.
In 1961, Murray Gell-Mann proposed an eight-fold way of classifying subatomic particles. In 1964, he proposed the 'Quark hypothesis', which states that neutrons, protons and other hadrons are actually made up of even tinier particles — known as quarks.
Although Vera Rubin was actually an astronomer, her studies in galaxy rotation led to the first real evidence that a large part of the universe is made of dark matter. She also studied galactic rotation curves and uncovered a discrepancy between the predicted angular motion of galaxies and the observed motion by studying galactic rotation curves.
Delve into the fascinating world of physics and amp-up your career in the rural, engineering, health science or environmental management sectors with our Certificate of Physics.
https://www.australianonlinecourses.com.au/wp-content/uploads/Certificate-of-Physics.jpg
449
640
Haley Williiams
https://www.australianonlinecourses.com.au/wp-content/uploads/AOC_logo.png
Haley Williiams
2020-09-29 14:34:04
2020-09-29 14:47:27
Gain Career Momentum With Our Online Physics Course