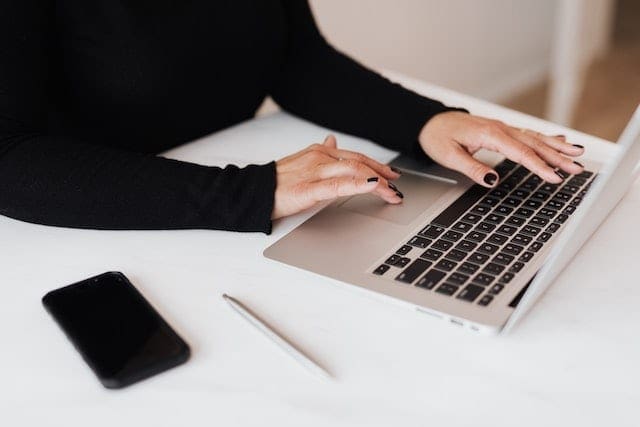 Deal With Success and Setbacks With Agile Training
Agility in today's business environment is crucial for organisations that want to compete and adapt in a competitive and ever-changing market. It can also have positive benefits including enhancing business growth and improving corporate culture. Employees with an Agile mindset are able to leverage strategies that support continuous learning and accept failure as a learning process that can help them achieve their goals.
Our Developing an Agile Mindset course is ideal for business analysts, IT consultants, software developers and project and business managers who want to learn from experience, adapt to different situations and positively affect change.
This professional development course will teach you how to encourage and build an Agile enterprise, and embrace failure by learning from setbacks. Prepare for you and your team shine!
Learning Outcomes
Outcomes achieved by undertaking agile training include:
Learning how to develop and support an Agile mindset
Exploring the importance of an Agile mindset in digital transformations
Studying how to change and adapt the ways a business operates
Gaining insights into developing and supporting Agile thinking
Examining the characteristics of the Agile mindset
Understanding how to cultivate a culture of agility
Learning about the differences between an Agile mindset and a fixed mindset
Exploring how to encourage the adoption of an Agile mindset
Studying how to build an Agile mindset culture
Discovering how an Agile mindset culture can help a company succeed
Gaining insights into embracing an Agile culture for business growth
Understanding the benefits of cultivating an Agile environment
Learning how to propel your business forward
Exploring how to capitalize on Agile's potential within your organization
Studying favourable and unfavourable conditions in the business environment
Discovering the five leadership and management styles
Gaining insights into the challenges and solutions for overcoming Agile adoption
Examining the metrics used to measure the success of Agile transformation
Understanding how to learn from failure
Learning about the key stages of the success cycle
Exploring the common causes of three types of failure
Studying continuous learning and growth resulting from failure
Discovering how to encourage learning and develop employees
Gaining insights into achieving goals
Examining how to develop an attitude of learning from setbacks
Understanding how to recognise growth opportunities from embracing failure
Learning how to shift from a failure to a learning opportunity
And more!
Top 5 Leadership Styles
Not all leaders are created equal, and Agile training can help you refine your business management skills in order to enhance your qualifications and maximise the growth of your organisation. There are five leadership styles that managers typically use, which include: 
#1 – Participative Leadership
Participative leadership involves the input of all employees and results in a decision that reflects a majority view. For example, if there is a company-wide issue, managers will inform staff and a majority-wide consensus will determine the solution.
#2 – Autocratic Leadership
Autocratic leaders inform everyone involved of the clear goal and the role they will play in achieving it. For example, if a new strategy is implemented, all tasks, goals and procedures are decided by the leader and delegated accordingly. The team can face retribution if goals are not met. 
#3 – Laissez-faire Leadership
'Laissez-faire' is a French term that loosely translates as 'do as you will'. In terms of a leadership style, it allows teams to be innovative and explore creative strategies. Deadlines aren't crucial and team members essentially manage themselves. The leader provides adequate information and resources and trusts the team to achieve the required result. 
#4 – Transformational Leadership
A transformational leader is motivational and actively communicates any changes requested by upper management. They inspire the team to achieve these goals productively, encourage an open communication forum, and offer support to individual team members if needed. 
#5 – Servant Leadership
This style of leadership enables employees to be in the spotlight while leaders work behind the scenes. Decisions are made by the team rather than individuals, and this style of leader is often found in organisations where the company mission is the key.
Case Study: ANZ's 2019 Agile Transformation
Agile methodologies, including those learnt in Agile training, are continuing to be adopted by some of Australia's biggest organisations — including ANZ. In 2019, the bank revealed the full impact of a large-scale Agile transformation. This included how it has created a new class of leaders, and how teams now manage the same workload with 30 per cent less staff.
The transformation is an interesting case study into the adoption of an 'Agile enterprise', which is an expansion of Agile methodologies across the entire organisation — from support staff to IT teams.
At the heart of the transformation are New Ways of Working (NWOW) and New Ways of Leading (NWOL). The bank confirmed that it now has over 9000 people — from senior leadership executives to IT staff — working in NWOW Agile teams. The NWOL has also led to the identification of five 'behaviours' it now expects its leaders to exhibit, including empathy for others and curiosity.
Individuals were asked to reapply for their jobs, which involved showcases, psychological testing and video interviews. Although some staff were uncomfortable with the process, the strategy was ultimately to understand whether the right people were in the right jobs. The transformation was run from what was called 'the fishbowl', which was a glass room that anyone could enter at any time, view the company's strategies, and offer feedback.
It was a shift for those that that did — and didn't — make the cut. The 'usual suspects' and those that would normally receive a big annual bonus, weren't necessarily re-employed. A new style of leader was embraced, which the company believes is where true cultural transformation will begin.
The Reasons for Transformation
The bank cited three main reasons for its transformation:
#1 – It wanted to increase its 'speed of value'. This involved offering customers things that are measurable and truly valued, rather than delivering a whole lot of features to market quickly that wasn't.
#2 – It was in a 'war for talent'. It wanted to reinvent itself as an amazing place to work in order to attract the right people in terms of the industry's 'top' talent.
#3 – It was keen to target silos. Organisational silos are business divisions that operate independently rather than sharing information. Work comes in, it goes to a specialist team and then moves concurrently through a series of other teams. ANZ took all of their separate teams — including risk, audit, legal, procurement, technology and marketing — put them in the same 'tribe' and 'squad' and then allowed them to work together.
This strategy follows the Spotify model, which arranges staff into tribes of 150 people, which are then broken down into squads of 20 or 30.  Each squad has a mix of people with different skills that are able to function almost autonomously. However, the bank also instigated cross-tribe collaboration groups that could roam across tribes and share the knowledge that was learned with everyone.
The Funding Model
Funding is an issue often seen in Agile transformations because teams are often rearranged, but funding continues to be allocated annually and on a project basis. This is tricky because of how a team evolves a project can be uncertain, meaning there is often little room to absorb the cost of change. The bank is now looking to move to capacity-based funding, which is where a tribe of 10 to 12 people would have a strict budget they can spend based on headcount.
Improve your organisation's productivity and enhance your ability to adapt to a changing business landscape with Agile training, such s our Developing an Agile Mindset course.
https://www.australianonlinecourses.com.au/wp-content/uploads/Agile-training-.jpg
427
640
Haley Williiams
https://www.australianonlinecourses.com.au/wp-content/uploads/AOC_logo.png
Haley Williiams
2020-09-22 16:19:36
2020-09-22 16:19:36
Deal With Success and Setbacks With Agile Training