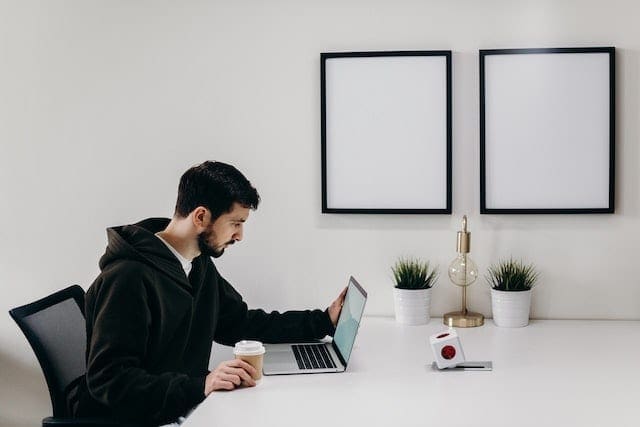 Fast-track Your Future With Our Career Development Course 
A career development course can help you achieve the career goals you set for yourself. Did you know that most of us spend around a third of our adult lives at work? So it's important your career is motivating, inspiring and ultimately keeps you happy. What many people don't realise is that exploring the opportunities for career advancement can be as simple as having a plan and being proactive about instigating it.
Career Planning For Success is a career development course that will help you develop your career management skills, including understanding your values, strengths, weaknesses, interests and lifestyle aspirations.
You'll gain insights into organisational awareness, discover how business acumen can enhance your opportunities, and develop a career plan based on the goals you want to achieve.
You will also learn how listening to and applying feedback through performance appraisals can enhance your career, including how to leverage constructive criticism for your own self-development. Bring it!
Learning Outcomes
Outcomes achieved by undertaking a career development course include:
Learning how to manage your career
Exploring your values, interests, skills and lifestyle aspirations
Studying how to evaluate a current career situation
Gaining insights into identifying your strengths
Examining how to address your weaknesses
Understanding how to develop a vision for a future career
Learning how to correct deficiencies in career goals
Exploring how to set a timeline
Studying how to develop a career plan
Gaining insights into developing your business acumen
Understanding the characteristics of a strong business acumen
Learning how to enhance your leadership and decision-making skills
Exploring a company's competitive advantage
Studying cost and revenue drivers
Gaining insights into developing an operational perspective
Examining opportunities for change and innovation
Understanding how to improve your tactical thinking skills
Gaining insights into understanding and developing organisational awareness
Learning how to motivate staff in their chosen career
Exploring how to work more effectively
Studying how to assess organisational and group culture
Examining how to influence others and drive change
Understanding how to get your career on the right track
Learning about being proactive
Exploring internal advancement and development opportunities
Studying how to make lateral moves within an organisation
Gaining insights into creating and implementing a promotion plan
Examining how to use a promotion plan
Understanding strategies to advance your career
Learning how to make a break and move on
Exploring how to manage your career and keep it on track
Studying how to manage the performance appraisal process
Gaining insights into periodic and annual appraisals
Examining appraisal types (monthly or quarterly)
Understanding performance appraisal opportunities
Learning how to prepare for a performance appraisal
Exploring how to receive constructive criticism
Studying how to seek corrective action
Gaining insights into presenting accomplishments at an appraisal
Understanding how to advance your career with a performance appraisal
And more!
14 Reasons To Make A Lateral Career Move
When it comes to career development, a move 'up' isn't the only option. A sideways or 'lateral' move — where you move within your current organisation or to a new company in a similar role — can often make a lot of sense. Here are 14 reasons why …
#1 – It can improve your marketability
A lateral move can give you a fantastic opportunity to gain additional knowledge, skills and responsibility and make you more visible to prospective employers in the future.
#2 – It can offer coaching benefits
Making a lateral move often results in you gaining a new boss who is also a valuable mentor. This can have a lasting and positive effect on your chosen career path.
#3 – It can provide ample job opportunities
If you are keen to advance to a higher-level position, a lateral move can give you insights into other facets of an organisation, including how other colleagues perform in their roles.
#4 – It can give you work/life balance
Whether you want to spend less time commuting or free up more time to spend with family and friends, a move sideways can allow you to focus on things other than the daily grind.
#5 – It can save your sanity
Feeling overwhelmed or a little 'burnt out' by your current role? A lateral move can reignite your passion for your job and give you the confidence to face new and exciting challenges.
 #6 – It can enhance job security
Nobody likes facing the prospect of being out of work. So if your department is being downsized or your company's future seems to be in jeopardy, it may be time to move on (sideways).
#7 – It can get you out of a rut
If you are constantly unmotivated and Mondayitis seems to come around way too soon, then a lateral move can enable you to explore new and more mentally healthy possibilities!
#8 – It can lead to advancement
Constantly getting 'passed over' for a promotion? Side-stepping into a new role or even joining a new organisation will provide new opportunities for your unique talents to shine.
#9 – It can increase your benefits
It's incredible the incentives some organisations offer employees these days. And nothing motivates staff more than a free gym membership, discounts on health insurance and of course … free food!
#10 – It can improve your skillset
A lateral move often comes with additional training and the chance to learn new skills. This will not only increase your value as an employee, but it looks mighty fine on your CV as well!
#11 – It can widen your networks
Moving from one department or organisation to another means you will be working with new colleagues and making lots of new contacts — both of which are career enhancers.
#12 – It can solidify your values
Yes, it may not lead to more money or a fancier title, but having values that align with those of an organisation can go a long way to increasing your overall job satisfaction.
#13 – It can force you to step-up
Motivation keeps us stimulated and challenged, and a lateral career move can inspire you to broaden your knowledge about your workplace and may lead to a promotion. Knowledge is power after all!
#14 – It can lead to your dream job
Still not sure what your ideal job looks like? A career side-step will enable you to explore all of the unique elements of a particular role or give you the chance to discover a new opportunity that you may not have even considered.
How To Nail A Performance Review
If you're after a pay rise, a promotion or some valuable feedback that will enhance your career development, then a performance review is the ideal time to highlight your strengths and achievements. Here are our top tips for smashing it.
Before
Understand the process. All organisations have different performance review processes. Do your research and make sure you understand what's involved, what questions might be asked and how feedback will be given.
Recognise your achievements. Take the time to think about how your performance has improved the company's processes, reputation or bottom line. And make sure you have evidence to back up your claims!
Know your boss. The more you know your boss and what performance indicators are important to them, the easier it is to target your responses to what they want and need to hear.
Work out what's expected. Understand what traits and results your organisation deems important and then outline how you have individually added value. Value = reward!
Outline what you want. Know what your objectives are for the performance review (feedback? a bonus? a pay rise? a promotion?) and then plan how you're going to discuss them.
After
Be sure to follow up. Once you've digested your performance review, you may have some questions or need to clarify what was discussed, so ask your boss for a follow-up meeting.
Set some goals. Take the feedback you've received and think about how it can be translated into tangible goals. And make sure they're SMART (specific, measurable, achievable, realistic and time-based).
Continue the conversation. Continuous feedback is a valuable element of career development, so schedule regular catch-ups with your boss. It shows you are proactive and ready to take your career to the next level!
Enhance your leadership, communication and decision-making skills and give your career the boost it deserves with our Career Planning For Success course!
https://www.australianonlinecourses.com.au/wp-content/uploads/Career-development-course-blog.jpg
427
640
Haley Williiams
https://www.australianonlinecourses.com.au/wp-content/uploads/AOC_logo.png
Haley Williiams
2020-09-22 16:00:06
2020-09-22 16:23:43
Fast-track Your Future With Our Career Development Course