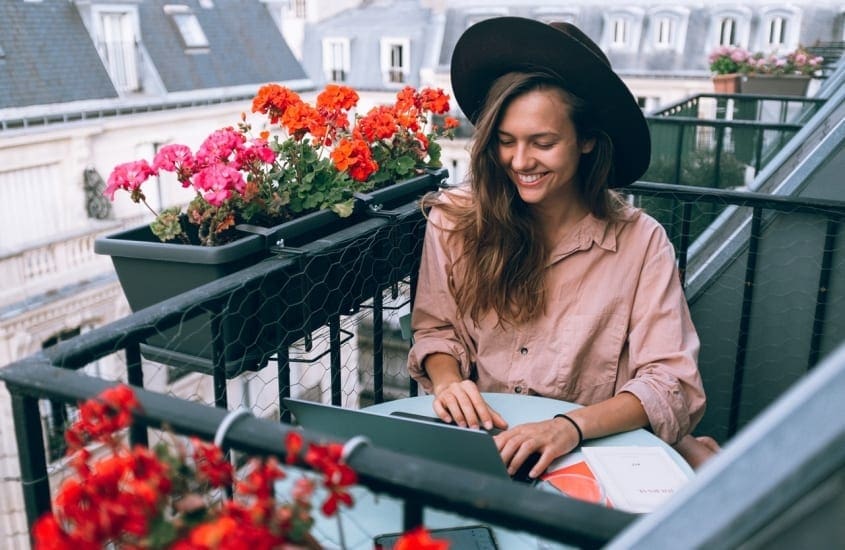 Building a Successful Virtual Workforce – New Course! 
In an increasingly digital world, where virtual collaboration and remote work are becoming the norm, knowing how to build and manage a successful virtual team is critical.
If you're a virtual manager, building and managing a remote workforce comes with its challenges, especially if you're tasked with mobilising a virtual team quickly in response to a global event like COVID-19. 
What is a Virtual Workforce? 
A virtual workforce is a group of workers employed by a virtual manager to undertake work that is not located in a physical space. Generally, a virtual team is a network of many workplaces that are connected via the Internet and integrates hardware, people and online processes.
What are the Benefits of a Virtual Team?
The remote workforce presents advantages for both employees and employers, such as lower overheads, satisfied employees and higher scalability, but managers need to change their approach to dealing with a virtual team successfully. 
Lower Overheads
You can mobilise a virtual workforce without the expensive overheads that are part of a traditional work environment, including reduced office space, electricity and other operational costs. 
Satisfied Employees 
Employees that can work from home benefit from being able to work flexible hours so that they can fit work around their lifestyle and other responsibilities. And satisfied employees reduce staff turnover – in turn, lowering the costs of recruitment. 
Higher Scalability and Growth Potential
A remote workforce is more agile, so businesses can grow their human capital without higher overheads typically associated with maintaining an office space.
Less Time-Wasting 
In addition to reducing commutes to and from a physical office, virtual teams will be less distracted. Virtual team meetings will be less time-consuming, and employees won't get bogged down in office politics and mindless chitchat. 
Larger Talent Pool
A virtual manager will have the greatest access to talent as they won't be restricted by geography. So, virtual teams will be selected for their skills, expertise and knowledge no matter where in the world they reside. 
Building a Successful Virtual Workforce is an online professional development program that will explore the benefits of virtual collaboration, best practices for successful implementation, and how to choose the right collaboration technology. This course is ideal for managers who lead offsite employees or a combination of onsite and offsite employees.
In this professional development program, you'll learn about teamwork and team leadership when working on a virtual team. You'll cover remote management and tactics for communication, assessment, and meetings for virtual teams.
Learning Outcomes
Exploring virtual collaboration

Discover the benefits of virtual collaboration

Identify best practices for enabling virtual collaboration

Recognise the considerations for choosing collaboration technology

Describe how to avoid common mistakes in rolling out virtual collaboration at an organisation

Identify essential best practices for leading a virtual workforce

Identify critical best practices for virtual employees

Describe the main areas of concern for a remote manager

Recall guidelines for establishing relationships with team members

List communication areas in which virtual managers need to develop team standards

Categorise communication tools as synchronous or asynchronous

Recall strategies for supporting and encouraging virtual team members

Recognise guidelines for managing performance among virtual team members

Recall guidelines for managing remote team meetings

Understand strategies for establishing and maintaining a virtual team that can work effectively together

Contributing as a virtual team member

Discover the traits that a good virtual team member should possess

Identify ways of staying connected and communicating successfully with your team

Recognise some of the challenges associated with working remotely

Identify some of the challenges and considerations related to managing your time as a virtual team member

Recall tactics for ensuring equal management of onsite and offsite team members

List tactics for managing teamwork spread across multiple time zones

Identify strategies for providing respectful treatment of all members of a diverse team

Name approaches for avoiding and handling conflict among remote team members

Apply strategies for overcoming communication difficulties faced by a geographically diverse team

Recognise the importance of reflecting on your management approach

Identify strategies for working around typical challenges facing remote or blended teams
Whether you're exploring the idea of working virtually or are setting up or managing a virtual workforce, Building a Successful Virtual Workforce will help you to adapt to new ways of interacting. 
https://www.australianonlinecourses.com.au/wp-content/uploads/Building-a-Successful-Virtual-Workforce.jpg
853
1280
Haley Williiams
https://www.australianonlinecourses.com.au/wp-content/uploads/AOC_logo.png
Haley Williiams
2020-03-13 13:36:27
2020-03-13 13:36:27
Building a Successful Virtual Workforce – New Course!