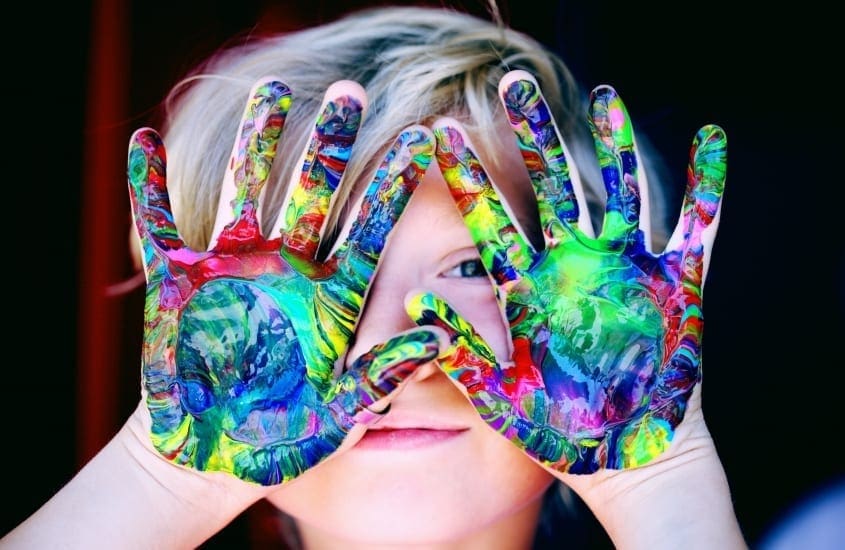 Certificate of Child Psychology – New Course!
Child psychology is concerned with how children grow and develop from infancy to adolescence. This not only includes physiological changes but experiences and environmental influences as well. And although all children are unique, research has helped pinpoint mechanisms of development that influence all children.
When studying children, distinctions are also often made between varying aspects of behaviour (such as social, emotional and cognitive), however, they are innately linked. So if problems develop in one area of development, they usually become evident in other areas as well. One of a child psychologist's main challenges is to identify such interrelationships.
Our NEW course, the Certificate of Child Psychology will offer you some amazing insights into this evolving and multi-faceted area of study. You'll have a thorough understanding of how children develop, what factors influence their behaviour and thinking, and how you can play a part in them securing a happy, healthy and fulfilling future.
Learning Outcomes
Learn about the fundamental concepts of child psychology including the levels of development, nature or nurture, isolating hereditary characteristics, cause versus correlation and continuity versus discontinuity.
Explore cross-sectional and longitudinal studies and the reliability of verbal reports.
Study the newborn infant – the interactionist approach, range of reaction, niche picking, temperament, stimulus seeking and emotional disturbances during pregnancy.
Uncover why psychologists are concerned with defining and describing infant states.
Learn about the states and senses of an infant – sensory discrimination, habituation, soothing a distressed baby, sensory discrimination, depth perception and oral sensitivity.
Explore the area of child learning – habituation, vicarious learning, classical conditioning, operant conditioning, reinforcement and the importance of learning control.
Study children's emotions and socialisation – producing and recognising emotional expression, perceptual recognition, mother-child attachments, the social learning approach, the role of cognition in attachment formation and the approaches of psychologists like Freud, Bowlby and Harlow.
Learn about children's cognitive development including how they develop the ability to reason.
Study children's language development – under and over-extending, and the social learning and hypothesis testing approach.
Discover more about the development of children's intelligence – how it's measured, cultural bias, IQ and testing intelligence as a tool.
Learn about children's moral development – including aggression and altruism and the theories of Freud, Piaget and Kohlberg.
Study children's sexual development – psychosocial development, gender and role identity and Freud's psychosexual stages of development.
Explore children's socialisation development – social cognition, self-awareness, awareness of others, development of empathy, taking turns, having a point of view/perspective, social scripts and pretend play.
Learn more about how children learn to socialise with others – family influence, discipline, siblings, family structures, school influence, peer influence, acceptance and rejection, modelling and reinforcement.
Career Pathways
Child psychologists typically earn around $85K per year and the projected job growth rate is expected to be around 22% within the next five years. A child psychology course is ideal for those working in, or aspiring to work in:
Youth and community service
Child and adolescent counselling
School counselling
Teaching
Child psychology
Social work
Childcare work
Children's services
Medical and health professions
It can also be used for personal development for you as a parent, or as a foundation towards further study and qualifications. Or if you are keen to work with children – whether as a first career or a career change – studying this course may give you the motivation and inspiration to forge a career in this rewarding sector.
A Day In The Life Of …
Child psychologists can be employed in a variety of settings including schools, courts, hospitals and mental health facilities.
Those employed in school settings often counsel students, diagnose learning disorders, conduct assessments and work with families to help students cope with disabilities, social issues or academic problems.
Child psychologist working in court settings often assist young clients who have come into contact with the criminal justice system. This can include helping children prepare for testifying in court or working with children who are involved in child custody disputes.
Those working in hospitals or mental health facilities often work directly with clients and families to overcome or cope with psychological illnesses. This can include evaluating children, diagnosing mental disorders, administering psychological tests and conducting therapy sessions.
Top 5 Child Development Theories
Child psychology is a relatively fluid discipline, and new research and discoveries are constantly reshaping the clinical landscape. However, these five theories are the most expertly recognised and used today.
#1 – Psychosocial Developmental Theory – Erik Erickson
An important figure in the fields of psychoanalytics and psychological development, Erickson famously coined the phrase 'identity crisis'. Much of his work revolved around his theory on psychosocial development. It produced a framework for organising human growth into eight distinct stages.
#2 – Attachment Theory – John Bowlby
Bowlby crafted one of the earliest known child development theories where he maintained that much of children's development is based on their innate need to form attachments. These may involve any number of places, people, or things, which ultimately have a substantial effect on a child's development patterns throughout their lives.
#3 – Psychosexual Developmental Theory – Sigmund Freud
Freud proposed that childhood psychological development takes place during five psychosexual stages – oral, phallic, latency, anal and genital. He also firmly believed that the first five years of a child's life are crucial to the formation of an adult personality.
#4 – Social Learning Theory – Albert Bandura
Bandura's theory states that much of a child's learning and development comes from learning from others, via imitation, observation and modelling. His theory has often been called a bridge between cognitive and learning theories because it involves attention, memory and motivation.
#5 – Cognitive Developmental Theory – Jean Piaget
Piaget believed that children, quite simply, think differently than adults! Essentially, his theory divided a child's life into four separate stages – sensorimotor, preoperational, concrete and formal. He also believed each carries its own important qualities and vulnerabilities.
Keen to make a difference in a child's life? Our Certificate of Child Psychology will give you amazing insights into children's thinking, behaviour and development, which will help you help them achieve a brighter future!
https://www.australianonlinecourses.com.au/wp-content/uploads/Blog-child-psychology-scaled.jpg
1365
2048
Haley Williiams
https://www.australianonlinecourses.com.au/wp-content/uploads/AOC_logo.png
Haley Williiams
2020-01-29 10:34:42
2020-02-12 13:02:28
Certificate of Child Psychology – New Course!