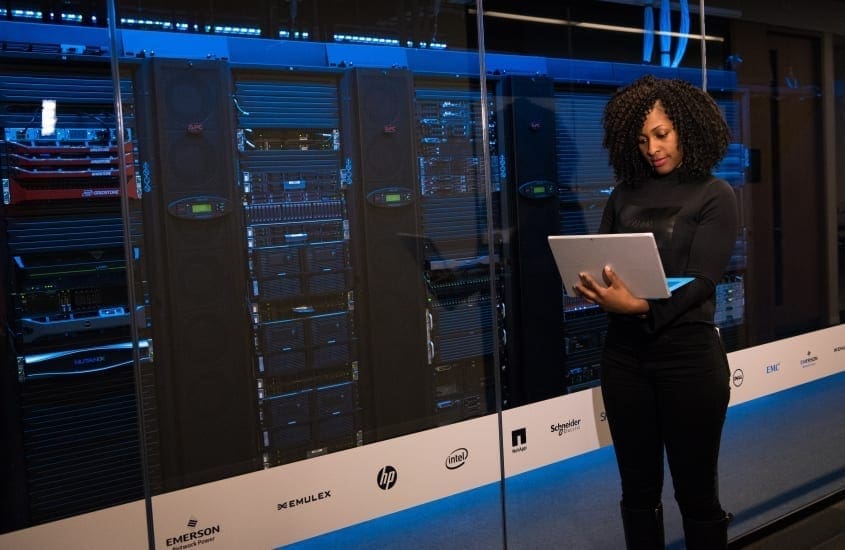 The era of big data is well and truly here! Did you surf the net today?  Check your social media accounts? Buy something online or check the weather on your smartphone? If the answer is yes, then you generated data. However, you're only one of the billions across the world that did. We live in an age when there has never been so much data and the amount we are generating is increasing at an exponential rate.
However, data itself is not significant – it's the measuring of data patterns, trends and associations that is valuable -and demand for these unique analytical skills continues to rise. Harnessing data can ultimately help organisations find answers, whether it's by facilitating research in the medical field, predicting future trends in the share market, or helping a retailer better understand their customers.
So why not create change (and valuable career opportunities) using data with our new course – Overcoming Business Challenges with Big Data
Learning Outcomes
Study the fundamentals of big data from a historical perspective and in the context of data operations and emerging technologies.
Learn about the big data stack and the open-source, Linux-based tools for working with data.
Understand some of the theoretical aspects of big data, including NoSQL databases, the Apache software foundation, and the functional and design principles of Hadoop.
Study the opportunities and challenges of big data including how it impacts business and the global community.
Learn how to interpret big data using business intelligence, visualisation and mining and integration tools.
Explore big data projects including DIY supercomputing and relational database management systems (RDBMS).
Discover how teams work in big data organisations, including the 'use cases' for big data.
Examine big data from a legal, corporate leadership, engineering, marketing, sales and strategic planning perspective.
Learn how to monitor big data operations and secure big data streams, and examine methods for application and performance testing.
Is This Course For You?
This course ideally suits those in the IT industry looking to up-skill and/or specialise in the area of big data and its associated operational systems. It is particularly relevant to those who are knowledgeable in computer programs including Microsoft Access, Microsoft Excel, SharePoint and SQL databases.
Why Study Overcoming Business Challenges With Big Data?
Big data is used to uncover hidden correlations, patterns and other insights that regular data keeps hidden. However, the technologies powering big data aren't actually sufficient to handle the task. That's why those who have studied a big data course can be enormously valuable to a variety of organisations!
In the E-commerce sector, it might be assisting with campaign management optimization, in finance dealing with risk and wealth management, and in healthcare working on patient care quality and outcomes analyses. Or you could be working in insurance carrying out claims fraud detection, in the retail sector managing a loyalty program or working in new product research and development in the telecommunications industry.
Then there's the all-important issue of income … and the future is looking bright! According to a Deloitte study, those with big data skills are expected to earn almost $20K more on average by 2022 than they do today!
A Day In The Life Of … A Data Scientist 
 Ask someone who works in the area of data science about their typical day and be prepared for a classic eye roll. Because despite there being similarities in daily tasks, the reality is … there is no typical day! This is because although data scientists spend much of their time gathering, viewing, shaping and analyzing data, they do it in many different ways and for many different reasons.
The key feature of a data scientist's role is that they are goal-oriented problem solvers. They seek to determine the questions that need answers and the challenges that need solutions, and they come up with varying approaches to solving complex issues.
As a data scientist, one day you could be communicating with a wide range of stakeholders in terms of answering a business need (and in simple not science-y terms). The next, you could be attending a conference, poring over industry-related white papers, or networking online in order to discuss technology advances. Basically, your job role will be as complex, exciting and varied as data itself is!
Fast track your IT career and leverage the power and exponential growth of big data into the 21st century with our Certificate of Big Data!
https://www.australianonlinecourses.com.au/wp-content/uploads/Big-data-blog-image-scaled.jpg
1367
2048
Haley Williiams
https://www.australianonlinecourses.com.au/wp-content/uploads/AOC_logo.png
Haley Williiams
2020-01-22 12:11:58
2020-03-11 14:50:58
Overcoming Business Challenges With Big Data – New Course!