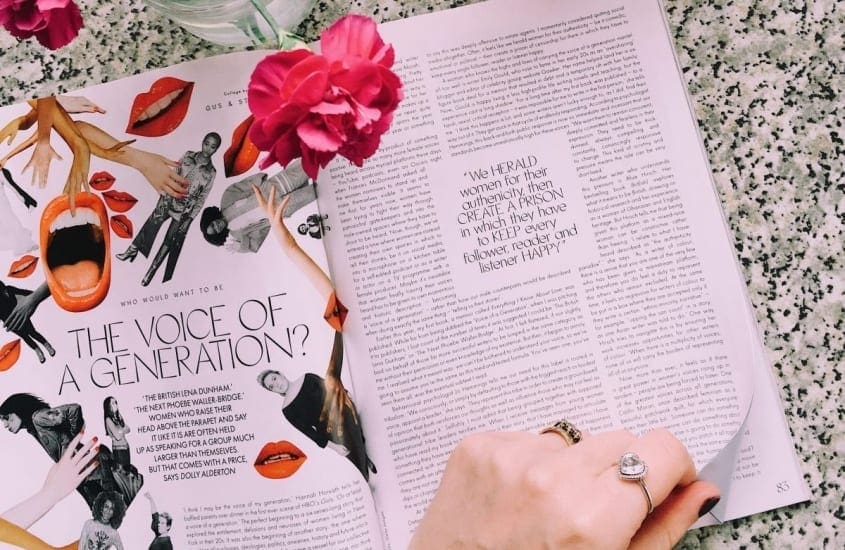 The world's leading desktop publishing and typesetting software, Adobe InDesign has come a long way since its launch in 1999 (by the way, Happy 20th Birthday InDesign!) It was hot on the heels of the desktop publishing revolution. For the first time, individuals and organisations could directly and effortlessly design and publish almost any type of content. 
InDesign has traditionally been the software of choice for illustrators and graphic and web designers, who work in different capacities and a variety of industries. It essentially allows users to design visual communications and publication materials for print, digital and electronic media.
According to the government's Job Outlook site, there are likely to be around 27,000 new job openings over the next five years for illustrators and graphic and web designers. As such, we are so excited to be launching the Adobe InDesign Program as one of our new courses! 
Learning Outcomes
Learn how to create documents, navigate your workspace and use guides, rulers and grids.

Discover essential editing functions like selection tools, smart guides, and how to split layout views.

Explore editing tools such as the scissor, transform, gradient swatch and gradient feather tools.

Learn how to use toolbars and panels, the object, pen and pencil tools and panels and palettes.

Discover how to create text frames and scale, skew, kern and track text.

Study how to group, align, distribute, arrange and transform objects.

Learn how to manipulate pages, and create tables, templates and books.

Discover how to work with stock and creative cloud (CC) libraries.

Learn how to apply stroke and fill, place, position and resize images.

Gain the skills that will allow you to publish completed designs in a variety of formats. 
Is This Course For You? 
Traditionally, Adobe InDesign was the software of choice for those needing graphic design skills, and who were keen to work as illustrators or graphic and web designers. Typically this work would be in the publishing, advertising and information media or telecommunications sectors.
However these days, it's a valuable CV enhancer for almost anyone working in any sector, including Digital Marketing Managers, Social and Digital Communications Officers, Marketing Managers, Social Media Executives, and E-commerce Content Coordinators.
Why Study the Adobe InDesign Program?
The skills you learn in this graphic design course can assist you with producing all types of wonderfully creative designs for everything from flyers, posters and brochures, to branding elements like logos, stationery and marketing collateral. InDesign even allows you to publish content (like magazines and books) for tablet devices in conjunction with the Adobe Digital Publishing Suite. 
Because graphic designers are critical to marketing, designers have the potential to earn excellent salaries. Many graphic designers also have the opportunity to run freelancing businesses or work on a contract basis for advertising agencies or an organisation's in-house marketing team. 
According to PayScale, the average salary for a graphic designer in Australia is around $54,000. Virtually every business needs marketing collateral, so jobs are available in almost every industry you can think of, which is probably why demand is increasing! 
According to the government's Job Outlook site, the number of people working in graphic design roles in Australia grew strongly over the past five years and is expected to continue to grow over the next ten years from 59,500 employees in 2018 to 67,000 by 2023.
A Day In The Life Of … 
Most graphic designers work in an office environment in front of a computer, and many specialise in one or two areas, such as in print, web design or corporate branding. 
Core responsibilities include collaborating with clients and account managers to understand the objectives of a project, and brainstorming and developing design briefs for client presentation.
They may also work with a team of copywriters, illustrators, photographers, web developers, marketing specialists and project managers. 
Fun Fact! 
Graphic designers have produced many of the most important visual media landmarks over the last century. Two notable examples are Storm Thorgerson, who built his reputation creating artwork for rock bands like Black Sabbath and Pink Floyd, and Sir Jonathan Ive, who became world-famous for designing a myriad of products over his ten years at Apple.
Keen to gain creative design skills to enhance your C.V? Study our Adobe InDesign Program and take your career to the next inspirational level. 
https://www.australianonlinecourses.com.au/wp-content/uploads/Adobe-Indesign-blog-e1574826064444.jpg
860
1200
Australian Online Courses
https://www.australianonlinecourses.com.au/wp-content/uploads/AOC_logo.png
Australian Online Courses
2019-11-27 00:00:00
2019-12-04 09:34:25
Adobe InDesign Program – New Course!