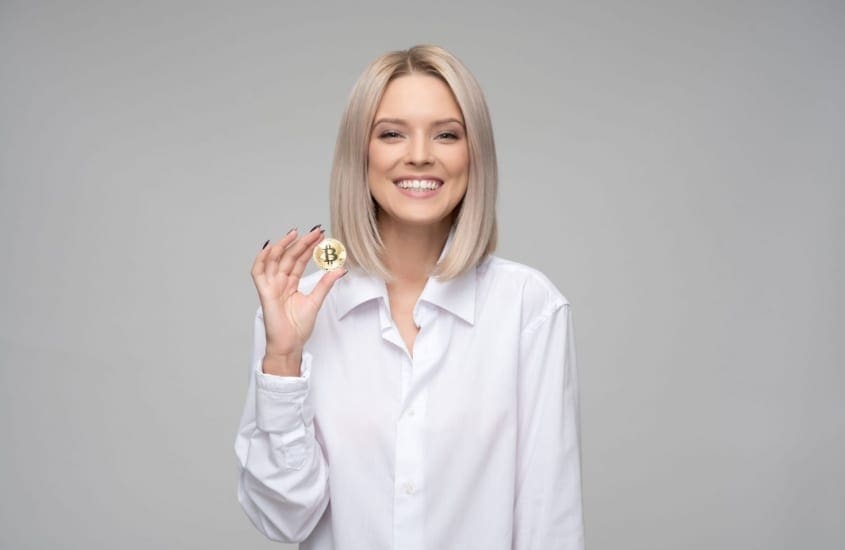 Certificate of Blockchain Technologies – New Course!
Blockchain is a transformational technology with a promising future, and the cryptocurrency infrastructure has been developing dramatically over the last several years. Because some major Australian companies have also started to enter the cryptocurrency market officially, the demand for skilled professionals is also increasing. Our new course, the Certificate of Blockchain Technologies, will assist you with forging a rewarding career in this ground-breaking industry.
Learning Outcomes
Learn more about cryptocurrency and the underlying technology behind cryptography

Explore Bitcoin development, including its history and application

Study Bitcoin design including security and regulatory considerations

Uncover Bitcoin's underlying blockchain technology

Attain the technological fundamentals of blockchain addresses, networks and mining

Explore the fundamentals of blockchain frameworks, including the installation and configuration of fabrics

Learn about the implementation of various concepts such as hashing, mining and smart contracts in the context of the Ethereum blockchain network

Understand the implementation of security in the blockchain architecture

Discover how blockchain technology will transform both businesses and the Internet of Things (IoT)
Is This Course for You? 
This course ideally suits IT professionals who are looking to work as a blockchain consultant. It's also helpful if you're currently working in an industry that leverages blockchain technology to up-skill. 
If you have an in-depth knowledge of coding and an understanding of programming languages, this course will further enhance your skill set to enable you to work as a blockchain professional.
Why Study Blockchain Technologies?
The international job market for blockchain professionals is expanding, particularly with Fortune 500 companies who are continuing to incorporate blockchain technologies into their existing infrastructure. However, demand for blockchain skills has increased dramatically over the last two years throughout Australia as well. In fact, the LinkedIn 2018 Emerging Jobs Report lists' blockchain developer' as the number one emerging job of 2018. 
Although technical and engineering roles are in highest demand, LinkedIn employment data also reveals a dramatic increase in other positions that require blockchain skills. As the industry matures, non-technical roles (like product managers, risk analysts and marketing managers) are also experiencing more growth. 
These roles also won't just be surfacing in the banking and finance sector. Companies in every industry, including in consulting firms and technology companies, are now beginning to understand the value of applying blockchain-based solutions to solve business problems. 
And it's not just the employment prospects that are looking amazing. Blockchain jobs posted on popular employment platforms like Seek and Indeed are offering salaries over $150,000 annually, with some positions offering over $300,000!
A Day in The Life Of … 
With fast-paced innovation, the role of a blockchain professional is ever-evolving. However, generally, there are four types of career roles you may find yourself in. 
The first is research-oriented and involves working with critical infrastructure and other chain-specific challenges. Employees under the Ethereum or Bitcoin communities would fall under this category.
The second type of role would be as a developer who helps build applications on the blockchain. Your main tasks would be creating on-chain solutions for businesses, and continually optimising performance using specific mechanisms.
The third type of role would be as a developer who performs external audits of blockchain implementations and specialises in blockchain security. 
And finally, you could be working as a developer whose job involves one of the above three categories, but with a focus on improving the UX (User Experience) in terms of interacting with the blockchain.
So, what are you waiting for? Enrol in the Certificate of Blockchain Technologies and be one of a growing number of IT experts who are fast-tracking their careers in the cutting-edge world of 21st-century cryptocurrency!
https://www.australianonlinecourses.com.au/wp-content/uploads/Certificate-of-Blockchain-Technologies-New-Course.jpg
1068
1600
Australian Online Courses
https://www.australianonlinecourses.com.au/wp-content/uploads/AOC_logo.png
Australian Online Courses
2019-11-14 00:00:00
2019-12-04 09:34:04
Certificate of Blockchain Technologies – New Course!