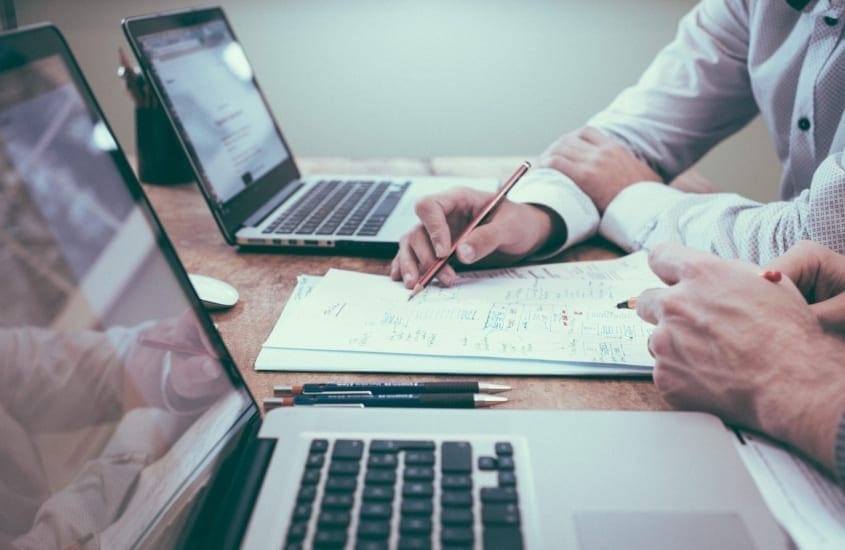 Whether you're thinking about pursuing a career as a business analyst or simply want to make better business decisions, business analyst training is ideal professional development.
If you're a business owner or manager, a business analyst course can help you make more informed business decisions that lead to competitive advantage.
What is Business Analysis?
Business analysis involves the gathering and reporting of information and data to improve businesses and to gain a competitive advantage in an industry.
A business analyst uses this information and statistical and mathematical data to predict possible market trends and events in an industry for a business organisation.
How to Become a Business Analyst
Many aspiring business analysts gain experience working in business management, finance, information technology, marketing, human resources and other relevant fields.
Most employers require that a business analyst have a bachelor's degree in business. However, before investing in a university degree, it's beneficial to explore this profession via an online certificate course in business analysis.
A certificate course, such as the Certificate of Business Analysis, provides a comprehensive insight into this field and can encourage further study.
The average salary for a business analyst is A$76,000, according to PayScale. Many business analysts go on to pursue careers as project managers, business consultants, management consultants and eventually chief executive officers.
Professional Development in Business Analysis
So, if you want to develop business analysis skills, consider online training via the Certificate of Business Analysis with Australian Online Courses.
The Certificate of Business Analysis is an online professional development program that will help you to make informed, data-driven decisions and covers business analysis tools, techniques and communication strategies used by business analysts.
In this online business analysis course, you will discover how to interpret market trends and developments and gain knowledge in competitor analysis, product life cycles and forecasting to prepare, report on and present market data.
On completion of this business analysis course, you will have gained the professional development required to understand the foundations of business analysis to make educated business decisions that lead to competitive advantage.
Course Structure
Introduction to Business Analysis
Interpret Market Trends and Developments
Analyse Data from International Markets
Develop and Implement Strategic Plans
Develop an Implement a Business Plan
https://www.australianonlinecourses.com.au/wp-content/uploads/Business-analyst-1.jpg
1068
1600
Australian Online Courses
https://www.australianonlinecourses.com.au/wp-content/uploads/AOC_logo.png
Australian Online Courses
2019-06-02 00:00:00
2019-11-04 15:28:26
Study Business Analysis to Make Better Business Decisions