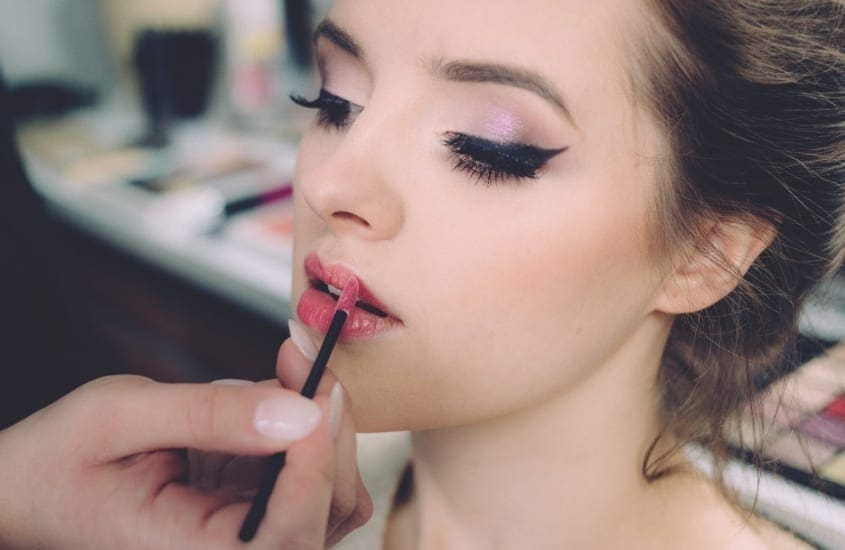 What's it Like to Be a Beauty Therapist?
If you'd like to help people look and feel great about themselves, then a career as a beauty therapist might be perfect for you. As a beauty therapist, you will offer beauty treatments to enhance clients' aesthetic appearance, but you will also require other important skills to be successful in this profession.
The skills that are most important as a beauty therapist include providing beauty services, reception, record-keeping, sourcing and ordering beauty supplies and professional cleaning and sterilisation.
Beauty therapists can gain these skills by undertaking training and professional development in short beauty courses, beauty courses online and business management courses.
What do Beauty Therapists Do?
Although beauty therapists will spend most of their day providing beauty services to clients, skills in reception, ordering, record-keeping, and cleaning are also important.
Beauty services
Beauty therapists offer many services to their clients, including facials, body treatments, massage, make-up artistry, hair removal, eyebrow and eyelash treatments and manicures and pedicures.
Reception
The ability to receive bookings and arrange appointments is an essential skill for a beauty therapist. and maintain client records.
Ordering supplies
Evaluating beauty therapy processes and products is paramount to delivering high-quality beauty services.
Record-keeping
Identifying, assessing and maintaining business and client records is an crucial part of managing a beauty therapy business.
Cleaning
The cleaning and sterilisation of all areas and equipment in a beauty salon is an integral part of providing services as a beauty therapist.
Essential Skills for Beauty Therapists
Good personal hygiene and grooming
A friendly and open personality
High level of professionalism
Physical fitness and stamina
Excellent time-management
Top 4 Knowledge Areas for Beauty Therapists
Job Outlook reports that most important knowledge areas for beauty therapists include:
Customer and personal service
Sales and marketing
Administration and management
Education and training
Popular Tasks Performed by Beauty Therapists
Facials
Facial treatments are a multi-step skin treatment that involves massage, cleansing, exfoliating, and moisturising the skin to promote a clear, well-hydrated, more youthful looking complexion.
A facial is generally performed after a consultation with a client and includes a skin assessment to create a treatment plan.
Massage and body treatments
Body treatments are like a facial for the entire body and often include cleansing, exfoliation, hydration and massage of the skin on the body.
Hair removal
Beauty therapists treat unwanted hair through waxing, bleaching, sugaring, epilation devices, lasers, threading, intense pulsed light or electrology.
Pedicure/Manicure
Manicures and pedicures are popular tasks performed by beauty therapists including decorative nail art, application of artificial nails, nail repair, and other specialised hand and foot treatments.
Make-up application
Beauty therapists offer cosmetic and corrective make-up artistry for every day looks and special occasions.
Cosmetic and skincare advice and sales.
Discussing client needs, analysing skin characteristics and advising on proper skin care, treatments and application of make-up is an important service. The ability to provide advice on and sell cosmetic products is also a useful skill for beauty therapists.
Eyelash and eyebrow treatments
Eyebrow and lash treatments have become increasingly popular. This service involves hair removal, trimming, styling and dying of eyebrows, and curling, extension and colour of eyelashes to meet individual client colouring requirements.
Where do Beauty Therapists Work?
As a beauty therapist, you can work in a variety of locations and even start your own business from home. Some of the most common workplaces for beauty therapists include:
Beauty salons
Shopping centres
Day spas
Hotels
Cruise ships
Home-based businesses
A Booming Beauty Industry
The beauty industry has been expanding rapidly in recent years. In fact, Australians spend $100 billion per year on their appearance.
Suncorp Bank's Cost of Looking Good report, found that Australians spend $722 million per month on skin care products and $612 million over the month on non-surgical cosmetic procedures like tattoos, body piercings, Botox and teeth whitening, with more than a fifth of respondents having undertaken these procedures in the past four weeks.
These services also accounted for the highest average spend at $193 per person each month, followed by corporate attire ($187), professional skincare ($172), manicures and pedicures ($164) and fashion accessories ($154).
Strong Future Growth
The future looks bright for would-be Beauty Therapists, as this occupation grew strongly over the past 5 years and is expected to grow very strongly over the next 5 years, from 36,100 in 2018 to 42,800 by 2023.
There are likely to be around 25,000 job openings over the next 5 years (that's about 5,000 a year)1.
The number of beauty therapy jobs in Australia is expected to increase by more than 50 per cent between 2012 and 2018.
Strong growth for Beauty Therapists has been predicted, with employment projected to reach around 42,800 by 2023.
In addition, occupations in the Hairdressing and Beauty Services industry sector are predicted to grow in employment to 2023, indicating growth across the sector2.
Earnings and Hours for Beauty Therapists
Full-time workers earn around $650 per week.
Earnings tend to be lower when starting out and higher as experience grows.
Less than half work full-time (44.7%, fewer than the all jobs average of 68.4%), showing there are many opportunities to work part-time.
Full-time workers spend around 38.2 hours per week at work (compared to the all jobs average of 40.0 hours).
If you're considering a career as a Beauty Therapist, you can gain insight into this profession or add to your skill set with short beauty courses or beauty courses online.
Australian Online Courses offer many short beauty courses online so you can study on your own terms, no deadlines – just flexible, helpful, online courses to inspire your new direction in the beauty industry.
Why Choose Australian Online Courses?
Australian Online Courses offers contemporary, online professional development courses coupled with exceptional student support to provide a superior eLearning experience.
Visit us online to discover hundreds of industry-relevant, flexible, online courses covering almost every industry sector. Or contact one of our friendly Learning Consultants today on 1300 762 221 or via Live Chat.
Beauty Courses Online
In this online waxing course, you will learn the theory of safely applying waxing treatments on the face and body to reduce unwanted hair.
Introduction to Body Piercing is an online professional development course that will give you the skills and knowledge to assess client requirements and understand the theory of piercing the nose, ear cartilage or navel and attach body jewellery.
In this online course, you will learn the fundamentals of feet assessment, learn how to develop a foot care support plan and perform basic foot, skin and nail care.
https://www.australianonlinecourses.com.au/wp-content/uploads/Beauty-Therapist-blog.jpg
1066
1600
Australian Online Courses
https://www.australianonlinecourses.com.au/wp-content/uploads/AOC_logo.png
Australian Online Courses
2019-05-14 00:00:00
2021-11-30 13:12:19
What's it Like to Be a Beauty Therapist?