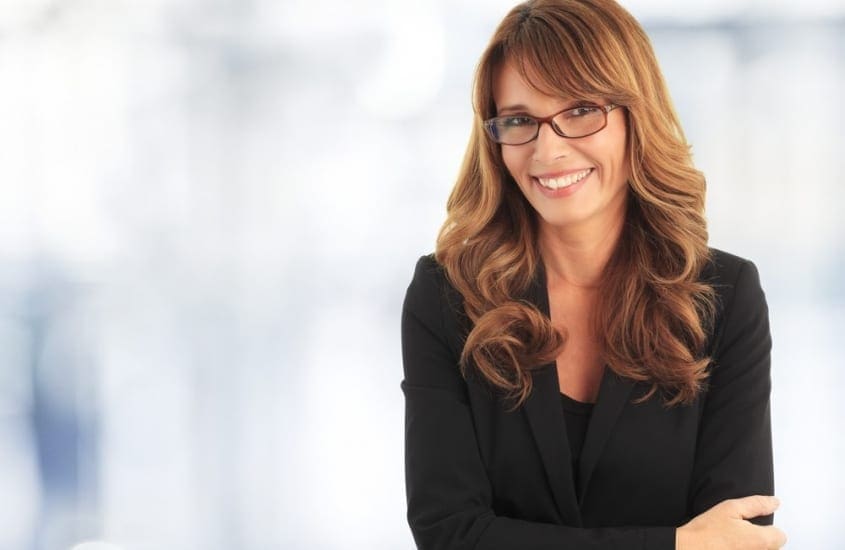 If you've ever considered working in the procurement industry and wondered about the career trajectory, then set your sights on a position as a procurement specialist.
A procurement specialist has extensive experience in procurement or purchasing in addition to academic qualifications in a related field. Procurement specialists develop, complete and undertake the whole procurement process from conception to contract execution on behalf of an organisation.
At this level, many procurement specialists work as consultants and provide advice and guidance to organisations in a way that can be easily accepted and implemented.
We spoke to Procurement Specialist Elaine Lacey about her position as a consultant for Queensland Health to find out what it's like to work at this level in the procurement industry.
Lacey is currently working across six government projects, and with her specific skill-set and experience in IT procurement she's a unique business asset. "My skills in IT, finance, and business mean there are very few, if anyone, who can cover off procurement over the range of services that I offer," she says.
She says her procurement specialisations include IT systems, software and services, consultancy, general services, surveys and audits.
Procurement Specialists Perform the Following Tasks:
Preparation of tender documents:

Tender conditions
Tender questions and specifications
Guides and processes for offerors
Drafting contracts

Market research and sourcing
Analysis
Probity review documents, probity advice, probity management
Evaluation planning and assessment of offers including criteria and weightings for evaluation
Evaluation selection reporting
Business cases
Negotiations
Chair of negotiation panel
Recommendations of successful offeror
Review and development of contract for successful offeror
Preparation of correspondence as applicable to the tender
Contract publication and registration
Legal reviews and consultation with legal
Recordkeeping
Contract management planning
Lacey says generally, a procurement officer focuses on one procurement process at a time or the development of procurement processes and tenders over a range of products and services. As such, they have a hierarchy in their reporting structure and would report to another officer about their work.
But at the highest level of procurement, complete management of the procurement process is expected.  "I develop, complete and undertake the whole procurement process from conception to contract execution," says Lacey.
She says a typical day involves meetings and management consulting across a spectrum of procurement processes. "I give advice and consult as required. I'm often in consultation and meetings with project staff and executives."
The autonomy, variety and complexity of the tendering process and developing documents is what she most enjoys about her job. "I love writing and research," says Lacey. She also has a passion for the law, so enjoys compliance with legislation (as there are many mandatory requirements in tendering) the application of legislation, reviewing legislation and providing advice about legislation.
The most challenging is time-management in a role that involves multiple projects with competing demands. "I manage my time carefully as I am working across many projects with different groups and units and different financial cost centres for my time," she says.
Inspired? Discover a Career in Procurement
Why not study a Procurement Specialist Program or Certificate of Procurement and Contract Management? These professional development courses are created in consultation with industry experts and will give you the skills and knowledge to pursue a career in the procurement industry.
Why choose Australian Online Courses?
If you're ready to explore a new direction in your career or add to your current skill set check out the hundreds of professional development courses on offer with  Australian Online Courses.
Our comprehensive array of courses, developed in consultation with industry experts, will give you the skills and knowledge to pursue new roles or enhance your C.V for career advancement.
Our flexible study timeframes, affordable prices and unmatched student support from our administration team and dedicated tutors are at the heart of what we do.
A state-of-the-art eLearning platform means you can study anywhere, anytime. So, sign up with Australian Online Courses today and get the skills and confidence to acquire a career you love.
https://www.australianonlinecourses.com.au/wp-content/uploads/become-a-procurement-specialist.jpg
729
1000
Australian Online Courses
https://www.australianonlinecourses.com.au/wp-content/uploads/AOC_logo.png
Australian Online Courses
2017-09-04 00:00:00
2019-10-29 14:34:26
Procurement at the Highest Level – What's the Reality?