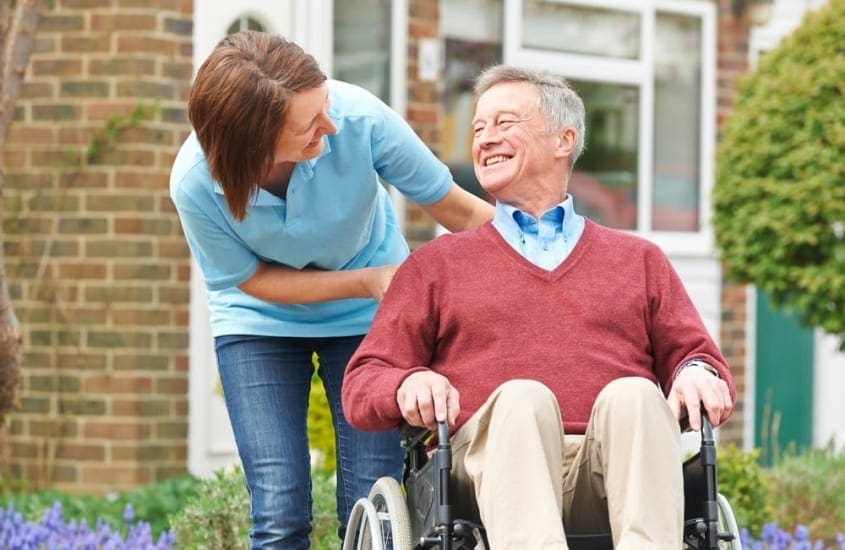 18 Vital Skills of a Lifestyle Support Worker
If you work, or plan to work, in the health, community or disability sector in a support role, then this list is for you. You may not have all the skills, and that's okay, but it is important to think about whether you can acquire these skills through professional development if they don't come naturally.
What is a Lifestyle Support Worker?
A lifestyle support worker assists people with disabilities to actively participate and engage in activities that they enjoy or that are required to live independently in their home and community.
Provide Person-Centred Care
In a support worker role, person-centred care is important to meet the needs, circumstances and preferences of individual clients. In providing positive person-centred care it's important to understand that what's important to one person may be undesirable or unnecessary another.
Commitment to Helping Others
The skills of a support worker are many but having a desire to help others is one of the most important for a lifestyle support worker. After all, the job involves assisting and supporting people with a disability to enjoy a better quality of life.
A Genuine Interest in People
Do you find you're the one always asking questions in conversations with friends? If so, you're probably a people-person which is a trait that's essential for a support worker role. Having a genuine interest in people will make your client feel valuable and will ensure that you enjoy a support worker role.
Work with Minimal Supervision
Generally, in a support worker role, you'll be working alone while providing care. So, it's important that you have a mature outlook, good judgement and the ability to work with little supervision.
High Emotional Intelligence
One of the skills of a support worker is high emotional intelligence (EI). If you have high EI you are in touch with your own emotions and can connect with the emotions of others. This is important to avoid miscommunication, resolve conflict quickly and build strong relationships with your clients.
If you're EI quotient isn't high, don't worry because you can gain these skills by studying an online course such as Develop Emotional Intelligence with Australian Online Courses.
Listening Skills
The ability to use active listening is important in a support worker role, as you will need to understand the needs and preference of your client to develop a good working relationship.
Empathetic & Compassionate
Being able to show empathy, or the ability to understand and share the feelings of your client, will be important in a support worker role. Of all the skills of a support worker role, this one must be intrinsic because it's difficult to develop or learn empathy.
Ability to Build Relationships with Vulnerable Clients
Your clients are likely to be either emotionally or physically vulnerable, or both, and your ability to build a good working relationships with them will depend on your ability to show empathy while also maintaining personal boundaries.
Physical Fitness for Domestic Duties
You don't need to be an athlete or super fit to fit the support worker role, but you will need the strength and stamina to carry out practical tasks and domestic duties, such as carrying groceries, assisting with mobility and cleaning.
Patience
When you work with people that have a range of physical and emotional needs your patience will be tested. So, it's important that you have a lot of patience for people, especially those who are vulnerable.
Problem-Solving Ability
In your support worker role, you will be solving problems on a daily and even hourly basis as you navigate the needs and preferences of your client.
Ability to Work Flexible Hours
If you can't work flexible hours, then the role of support worker is probably not a good fit for you. This is because it's not a Monday to Friday, nine to five role. People will need you at different times of day and night and even during weekends.
Organised and Efficient
The skills of a support worker include being organised and efficient to meet a client's daily and weekly support needs. If you are organised and efficient in the support role you will eliminate stress and manage practical tasks in a timely manner.
Knowledge of Standards in Community Care Sector
When you work in community services, standards of care change frequently so it's important to be aware of these changes to ensure you comply.
The National Disability Insurance Scheme (NDIS) has informative and up-to-date information on services and community supports.
Time Management Skills
The support worker role often includes many separate tasks and several clients a day which makes time-management skills so important. To achieve good time-management you'll need to be highly organised by making lists, taking notes and keeping a work diary.
Strong Written Communication Skills
The skills of a support worker include having strong communication skills, including the ability to write clearly and correctly. This is important in being able to accurately write reports on the wellbeing of your client for medical professionals, allied health workers and family members.
Respect Client Confidentiality
In a support worker role, you will deal with sensitive issues that will necessitate strict client confidentiality. Lifestyle support workers respect that their position is privileged and understand that client information must be kept private.
Emotional Resilience
In addition to emotional intelligence, lifestyle support workers need a high degree of emotional resilience to cope with the demands of the job. Having emotional resilience means you have the ability to adapt to stressful situations and challenging life experiences.
You can build emotional resilience, which involves behaviours, thoughts and actions that can be learned and developed over time.
In addition to these 18 important skills you will probably need a current drivers licence, an up-to-date first aid certificate and a blue card to be a lifestyle support worker.
Australian Online Courses
You can rest assured that when you choose Australian Online Courses as your online education provider you receive quality content, reasonable fees and unsurpassed student support.
Browse hundreds of industry-approved, flexible online courses covering a variety of industries today. Simply visit us online or contact one of our friendly Learning Consultants on 1300 762 221.
The following online courses are particularly helpful in a lifestyle support worker role.
Develop and Promote Person-Centred Behaviour
Certificate of Conflict Management
Develop Emotional Intelligence
https://www.australianonlinecourses.com.au/wp-content/uploads/18-Vital-Skills-of-Lifestyle-Support-Workers.jpg
667
1000
Australian Online Courses
https://www.australianonlinecourses.com.au/wp-content/uploads/AOC_logo.png
Australian Online Courses
2018-09-17 00:00:00
2021-11-26 15:54:00
18 Vital Skills of a Lifestyle Support Worker