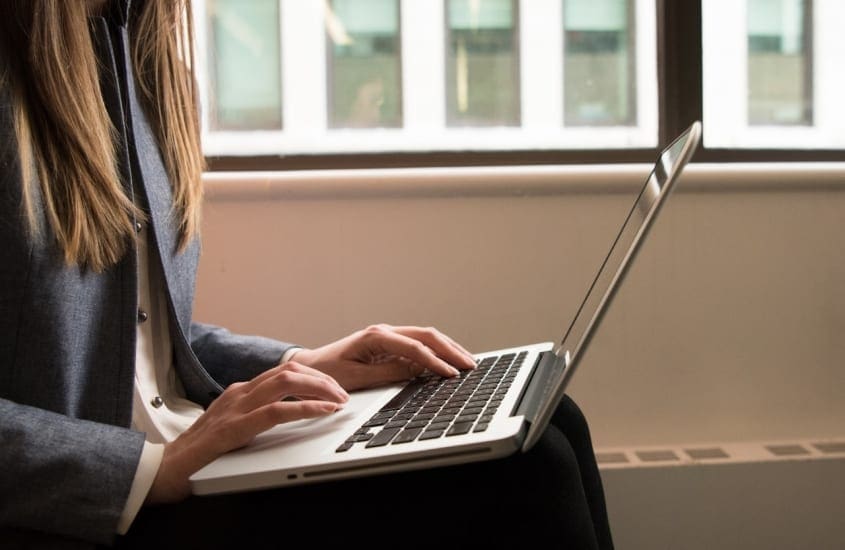 13 Things You Never Knew About Microsoft Word
At over 35 years of age, Microsoft Word could be considered 'ancient' in terms of software.
To put it into a world perspective (and if you weren't born, please forgive our nostalgia), the year it was released Australia won the America's Cup, Margaret Thatcher was re-elected as Prime Minister, and Michael Jackson was televised doing the Moonwalk for the first time! 
And although a lot has changed since then, in terms of both technological developments, it is still used by millions of students and professionals alike. So, let's take a closer look at the most-used software in the world. 
If you want to improve your Microsoft Words skills, study our  Microsoft Word for Mac!
A History of Microsoft Word
Microsoft Word wasn't completely Microsoft's idea – in 1981, the company hired Charles Simoni, who had previously developed a word processing tool called Bravo. After joining Microsoft, he worked on Multi-Tool Word with two programmers named Charles Simonyi and Richard Brodie. The program eventually became Microsoft Word, and it was launched in 1983.
Word was initially developed to run on personal computers only (PC's), and it was in direct competition with WordPerfect and WordStar, which were introduced in 1982.
Upon its release, it was the first word-processing program to embrace a What You See Is What You Get (WYSIWYG) interface, where what appeared on the screen looked the same as in print. Previous word processors relied on the user adding 'mark-up tags' to indicate different typefaces.
It was also the first program to make extensive use of the mouse to display styles (like bold, italic and underlined text) on screen and to feature style sheets.
Version 2.0, released in 1985 included spell check and word count options, and in 1989, Microsoft released the first version of Word for the Windows Operating System, two years ahead of WordPerfect for Windows.
Founded by then-students Bill Gates and Paul Allen, Microsoft is now the world's largest software maker by revenue and the fourth most valuable company on earth!  
To effectively complete with WordPerfect however, Word needed a standard interface across multiple platforms.
In the late '80s, employees began to develop original code for the Word for Macintosh software. They succeeded, and by 1994 Word had racked up a 90 per cent share of the market (so it was a definitive adios to typewriters!)
In 2003, both the Windows and Mac versions were renamed Microsoft Office Word to align with the Microsoft Office suite, which included Microsoft Excel (a spreadsheet program) and Microsoft PowerPoint (a visual presentation program).
Microsoft Office is now considered the world's leading word processing program for both Windows and Mac users.
13 Fun Facts About Word
Back in 1975, Gates and Allen named their company 'Micro-soft', before removing the hyphen in 1981.

Microsoft doesn't sell software – it licenses its software, retaining full ownership rights. Buyers of the software must pay Microsoft for the right to use it, a system that was developed by Bill Gates in 1976

.

Free demos of the software's first version were given away with the November 1983 issue of PC World magazine.

Microsoft Office was launched for Macintosh in 

1989 

before it was released for Windows.

WinVer 1.4, the first Windows virus, hit machines in 1992

.

Before the launch of AutoCorrect with Word 6.0 in 1993, users had to correct their spelling, typing and grammar mistakes. How did we cope?
Microsoft Word 95 for Windows 95 introduced a red squiggly line underneath misspelt words
In Microsoft Word 97

, Microsoft included a game called Easter Egg – which was all about pinball. Who said Microsoft Word was all about work?

The Microsoft Word 1997

version introduced users to an office assistant, also known as Clippy (he looked like a paperclip). Unfortunately, far more people hated Clippy than loved him … 

"It looks like you're writing a letter. Would you like help?" Thanks, mate, but no!
When the Millennium Bug threatened to cripple computers at midnight on 31 December 31, 1999

, Microsoft offered a free download of Microsoft Word 5.5 as a fail-safe alternative. 

In 2007

, the program saw the first real overhaul of the user interface. The introduction of the 'ribbon tabbed' interface rather than the traditional menu system, initially turned off some users. 

Ribbon Hero and Ribbon Hero 2 were games that help users learn the features of Microsoft Word 2007 and Microsoft

Word 

2010

. Players downloaded and installed the game, and then played it directly from Word by pressing the tab added to the Word Ribbon. 

The launch of Office 2013 for Windows saw the first touch-friendly version of Microsoft Word. Users could now type and edit entire documents using a touchscreen.
2019 tip – not only does Microsoft Word include the shortcut Control-U to create underlined text, but Control-Shift-D will allow you to double underline words for extra emphasis. Have fun using it on your next assignment!
https://www.australianonlinecourses.com.au/wp-content/uploads/13-Things-You-Never-Knew-About-Word.jpg
854
1280
Australian Online Courses
https://www.australianonlinecourses.com.au/wp-content/uploads/AOC_logo.png
Australian Online Courses
2019-11-13 00:00:00
2021-08-26 10:23:33
13 Things You Never Knew About Microsoft Word