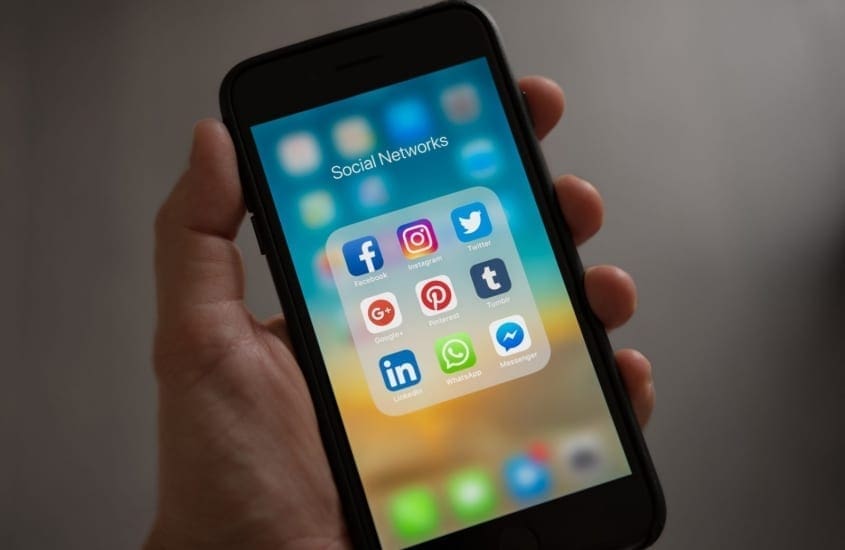 12 Easy Ways to Boost LinkedIn to Advance Your Career
LinkedIn is a powerful networking tool to boost your career prospects, but if you're not using to your advantage, you may be missing out many valuable opportunities according to two leading recruitment specialists.
Recruitment expert Em Pescott says there are many ways to maximise your LinkedIn profile to increase exposure and land your dream career.
Ensure You Turn on the 'I'm Available' Button.
If you want recruiters to know you're interested in new job opportunities, make sure you turn on the 'I'm available' button on your LinkedIn profile.
"It's not obvious to your network so your boss won't see it, but recruiters, who pay LinkedIn big bucks for recruiter access, can see it as a big green flashing light.
"Since recruiters are constantly looking for amazing talent, making it that much easier for them to find you is a real opportunity for you. To let recruiters know you are ready for new opportunities, you turn 'on' your signal.
"You can do this from your LinkedIn home page by clicking on the "Jobs" tab on the  toolbar."
Pack Your Profile with Relevant Keywords.
If you want recruiters to find you easily make sure your profile's up to date with relevant keywords.
"It's important that if you have numerous skill sets or different job titles, you include these in the 'headline' section of your profile. That way I'll turn up in numerous job searches.
"The recruiter function in LinkedIn uses Boolean strings in their search functionality.  This means that recruiters can use keywords, phrases and words such as "and", "or", "not" to broaden or limit their search.  That way they can narrow down the candidate pool when they're looking for something specific.
"So, ensure you have specific keywords throughout your LinkedIn profile that  matches roles you're interested in.  That way you'll be found in recruiter searches much faster."
Connect and Interact with Influential People.
Connecting with recruiters, hiring managers and human resources professionals in your field is essential to advance your career. If you have a paid LinkedIn account, you can write InMail to introduce yourself.
"Don't forget the rules of networking. It's about what you can provide first. It's not just about asking them for their help straight away.  You've got to build a relationship first.
"Maybe share an interesting article or praise them for something they've posted recently."
Get Endorsed!
There's nothing more powerful or persuasive than a personal review from someone who has worked with you using the 'endorsements' function on LinkedIn.
"Ask past managers or colleagues to endorse your top skills and write a review for you.  This adds credibility to your profile and builds trust quickly."
Post Interesting Content.
Another way to build your network and remain relevant on LinkedIn is to regularly post content to the platform that will assist or be of interest to your contacts.
"Find and post interesting and relevant content for your industry.  That way, all those influential people you've connected with can see that you're passionate and you'll hopefully show up in their feed and be top of mind."
Human Resources and Recruitment Specialist Hilary Callaghan says LinkedIn is like unicorn dust for advancing your career if you know how to maximise your profile.
"Simply having a profile on LinkedIn will help your career, but to get your career into the fast lane make sure your profile is complete, shows your strengths, knowledge and a little sparkle," said Callaghan.
Add Everyone.
You can increase your exposure simply by adding all the people you know, whether it's a professional or personal connection, to your LinkedIn network.
"I add everyone I work with, and when I go to networking events, I add people at the event. If I'm at a family event you bet, I'm adding long lost Uncle Bart.
"You never know where your connections will get you.  I also follow inspirational leaders I'd like to work with, sometimes they even follow me back!"
Nurture Your Network.
You need to do more than accumulate lots of connections on LinkedIn if you want to use this career tool to boost your career prospects. You also need to nurture those connections to start conversations that add value.
"There's no point building a big network if you do nothing with it. I selectively re-post jobs by others, articles, news and anything I think would help my network.
"I comment on relevant articles, by my network or others, and I send relevant articles directly to my connections."
Ask for Help.
If you need help, it's helpful to ask your network for assistance.
"When I'm looking for a new challenge or have a new problem at work, I ask for help. This can be as a post or direct message.
"If my connection doesn't know they always share it with someone that can. My network knows they can come to me anytime too."
Use LinkedIn Career Advice and Learning.
If your network can't help with a challenge, it's helpful to use LinkedIn Career Advice or LinkedIn Learning.
"There are times my network couldn't help, but LinkedIn Career Advice and LinkedIn Learning became the hero on the day. Career Advice has leaders that have put their hands up to support people, free of charge.
"I do all this on my commute a couple of days a week, just a few clicks, and then I'm back on Instagram for the rest of my ride. Easy!"
Build a Well-Developed Network.
When you invest time in developing your network, you open career pathways to companies that align with your career development.
"Keep working on your network, the time you put in now will pay off in dividends in the future.
"Use the 'follow' feature for people and companies that you find interesting so you can see what they're up to. They'll get a notification, and sometimes they'll follow you back!
Advice and Support.
LinkedIn is vital to find advice and to receive recommendations. Once you've built your network, you have your list of people to as for advice or recommendations.
"I guarantee many connections are willing to help you; you just need to ask. When asking for help, be specific.
"If you don't have anyone in your network with the right background, you can post on your feed and ask people to share or use LinkedIn Career Advice to approach people that have put their virtual hand up to help people."
Create an Engaging Profile.
When developing your LinkedIn profile, think about what you write to engage your audience.
"If you're stuck on what to write, look for others with strong profiles and similar experience to you. Look for someone aspirational.
"Make sure you highlight your achievements and make them relevant to someone outside your industry.
"This doesn't have to take your whole weekend, as just a few clicks on your commute in the morning will help push the needle.  Remember, the more you put in, the more you get out!"
Australian Online Courses
Australian Online Courses offers hundreds of unique professional development courses designed to boost your career prospects in any industry.
When you study with Australian Online Courses, you have access to an eLearning platform that allows you to study where and when you choose. This self-paced learning environment will enable you to plan your study around work, life and family commitments.
So, if you're serious about taking your career to the next level, enrol in a flexible, online professional development course today.
https://www.australianonlinecourses.com.au/wp-content/uploads/apple-cell-phone-cellphone-607812.jpg
1067
1600
Australian Online Courses
https://www.australianonlinecourses.com.au/wp-content/uploads/AOC_logo.png
Australian Online Courses
2019-07-15 07:00:37
2019-11-04 15:39:16
12 Easy Ways to Boost LinkedIn to Advance Your Career